konni vEla saMvatsarAlugA vADukalO uMDi, SAsanabhAshagA, sAhityabhAshagA niladokkukoni, iMkA sajIvaMgA unna viSishTa bhAsha telugu. prAchIna bhAshagA telugunu guriMchi telusukonETappuDu telugu jAtini guriMchi, telugunADunu guriMchi kUDA AlOchiMchavalasi uMTuMdi.
telugu jAti anEdi oka janasamudAyaM. I janasamudAyaM konni sAMskRtika kAraNAlavalla ErpaDiMdi. I sAMskRtika kAraNAlE telugujAtini konni vEla saMvatsarAla nuMchi oka viSishTa janasamudAyaMgA nilabeDutunnAyi. saMskRti anEdi janasamudAyAlanu daggariki chErustuMdi. bhAshakannA nivasiMchE pradESaM kannA 'manamaMtA oka jAtiki cheMdina vALLaM' anE bhAvana manushulni daggara chEstuMdi.
teluguvAru konni vaMdala,vEla ELLanuMchi prapaMchaMlOni itara pradESAlatO saMbaMdhabAMdhavyAlu kaligi unnAru. telugu jAti anusariMchE saMpradAyAlu, AchArAlu, paMDugalu, ATalu, pATalu, karmakAMDalu, nammakAlu, baMdhutva vAchakAlu modalainavi vILLaMdarinI iMkA oka jAtigA gurtiMchETlu chEstunnAyi. itara dESAlaku valasapOyi telugu bhAshanu mATlADaDaM mAninA manushula pErlalOnO, AchariMchE saMpradAyAlalOnO, kulAchArAlalOnO, paMDugalalOnO, nammakAlalOnO telugu jAti lakshaNAlu toMgichUstuMTAyi. bhAshakannA, pradESaMkannA jAti balamaiMdi. oka jana samudAyAnni gurtiMchaDAniki jAti lakshaNAlE mukhyamainavi. okE jAtiki cheMdina vAru konni kAraNAla valla itara bhAshalni mATlADavachchu. vEru vEru pradESAlalO nivasiMchavachchu. kAni vaMdala saMvatsarAlu gaDichinA manishi tana jAti lakshaNAlanu aMta tvaragA marchipODu.
InADu teluguvAru kOstAMdhra, telaMgANa, rAyalasIma, tamiLanADu, karnATakalAMTi pradESAlalO nivasistunnA telugu bhAsha I pradESAlakaMTE pAtadi. telugu bhAshakaMTe telugu jAti iMkA prAchInamaiMdi. I jAti mUlAlanu vetakAlaMTE konni vEla saMvatsarAla venakki veLLAli.
telugu bhAshanu drAviDa bhAshalalO okaTigA bhAshASAstravEttalu gurtiMchAru. 'drAviDa' padaM chAlA prAchInamainA 'drAviDa bhAshalu' anE padAnni sRshTiMchaDaM gaMdaragOLAniki dAri tIsiMdi. drAviDa bhAshalu sOdara bhAshalanaDaMlOnU vATikI saMskRtAnikI janyajanaka saMbaMdhaM lEdanaDaM lOnU prastutaM evvarikI saMdEhAlu lEvu. kAni drAviDa bhAshala mUlAlanu gurtiMchaDaMlOnU drAviDula mUlAlanu gurtiMchaDaMlOnU SAstravEttalalO EkAbhiprAyaM lEdu. telugu bhAsha drAviDa bhAsha anE pErutO chalAmaNI kAvaDaM SAstrAniki saMbaMdhiMchina vishayamE ayinA drAviDa bhAshalanE pErE kRtrima kalpana annadi nijaM. evarO bharatuDi pErutO mottaM bhAratadESAnni pilustunnAM kadA, siMdhunadI tIraMlO velasina nAgarakatE hiMduvulanE pEruku dAri tIsiMdi kadA ani evarainA praSniMchavachchu. kAni ilAMTi arthavyAkOchaM sahajaMgA saMbhavistuMTuMdi. ayitE 'drAviDa' padaM alAMTidi kAdu.
prasiddha drAviDa bhAshASAstravEtta DA.sunItikumAr ChaTarji 'draviDiyan' pErutO ichchina upanyAsaMlO I padaM bhAratadESaMlO briTish paMDitulu sRshTiMchiMdani, dIni mUlamaina dramiDa, draviDa, drAviDa padAlaku tamiLamanE arthamE kAni teluguvAranE arthaM lEdani spashTaMgA cheppAru. telugu vALLani sUchiMchaTAniki 'AMdhra' anE padAnni vADEvAru kAni 'drAviDa' padAnni kAdani spashTaM chESAru. mottaM mIda bhAshASAstravEttalu telugunu drAviDa bhAshagA pErkoMTunnA telugu vAru mAtraM drAviDulu kAdani spashTaM. paMchadrAviDulanE mATa gUrjara, maharAshTra, karNATaka, AMdhra, drAviDa brAhmaNulanu guriMchi cheppiMdi. vIru bahuSA tamiLa dESaMnuMchi vachchinavArai uMDavachchu. pudUru drAviDulu, ArAma drAviDulu tamiLadESaMnuMchi vachchinavArE. vIraMtA brAhmaNulu. brAhmaNulaMdarU Aryulani cheppE tamiLulu I brAhmaNulni drAviDa jAtiki cheMdina vArugA elA aMgIkaristAru? ivannI elA unnA drAviDa bhAshalanE padaM aSAstrIyamanI drAviDa jAtiki (tamiLa jAtiki) AMdhra jAtiki saMbaMdhaM lEdanI abhiprAyapaDavachchu.
marO viMta vAdaM EmiTaMTE tamiLulu tamiLamE atyaMta prAchInamanI prapaMchaMlOnE aMta prAchIna bhAshalEdanI prachAraM chEstuMTAru. nijAniki mUladrAviDa bhAshanuMchi modaTa vErayiMdi telugu. dhvanullO kaligina pekku mArpulni dRshTilO uMchukoni chAlAmaMdi bhAshASAstravEttalu I abhiprAyAnni vyaktaM chESAru. tamiLaMlO prAchIna rUpAlu ekkuvagA unnAyani, aMduvalla tamiLamE prAchInamani koMdaru vAdistAru. kAni prAchIna rUpAlu uMDaTAniki ennO kAraNAlunnAyi. sAhityaM muMdugA veluvaDaTAniki kUDA chAritraka kAraNAlu, rAjakIya kAraNAlu uMTAyi. kAni oka svataMtra bhAshagA telugu chAlA prAchInamaiMdani, kanIsaM mUDuvEla saMvatsarAlanuMchi I bhAshanu (svataMtraMgA) vADutunnArani bhadrirAju kRshNamUrti lAMTi prasiddha bhAshASAstravEttalu sOpapattikaMgA nirUpiMchAru (#Telugu Language and Culture 3000 Years ago, DLA Souvenir, 1981.)
#tama vyAsaMlOnE bhadrirAju telugunu guriMchi cheptU, A bhAshaku 1600 saMvatsarAla charitrapUrva yugaM, A tarvAta 1400 saMvatsarAla chAritraka (dAkhalAluMDE) yugaM uMdani cheppAru. mUDuvEla saMvatsarAlaku pUrvamE telugu-gOMDi-kuyi bhAshAvargaM tamiLaM,kannaDaM-tuLu bhAshAvargaM nuMchi viDivaDiMdani tamiLaMlO mAtraM sAhityaM, vyAkaraNaM krI.pU. mUDava SatAbdi nATikE ErpaDDAyani bhadrirAju tamiLa paMDitula abhiprAyAlaku idE vyAsaMlO AmOdamudra vESAru. kAnI tamiLAnni oka bhAshagA krrIstu pUrvAniki tIsuku veLLagaliginA, sAhityAnni krIstu pUrvaM anEka SatAbdAla venakku neTTaDaM sAdhyaM kAdu. bhAshA charitranu kAni, sAhitya charitranu kAni pukkiTi purANAla AdhAraMgA nirmiMchaDaM sAdhyaM kAdu, samaMjasamU kAdu. E charitrakAruDU dInni aMgIkariMchaDu.
krIstu pUrvamE tamiLaMlO sAhityaM uMdanaTAniki SAsanAdhAraM kAni, itara chAritraka AdhArAlu kAni lEvu. tamiLa brAhmini guriMchi airAvataM mahAdEvan kAni, bhadrirAju kRshNamUrti kAni cheppE vishayAlanu aMgIkariMchaDaM kashTaM. eMdukaMTe tamiLaMlO SAsanAlannI telugu, kannaDaM tarvAtE vachchAyi. tamiLa brAhmigA I paMDitulu pErkonEvi kEvalaM konni padAlu mAtramE. alAMTi telugu padAlu kUDA krIstu pUrvaM nuMchE unnAyi. aMtEkAdu. prAkRtAnikI dESa bhAshalakU maryAda kalpiMchina bauddhamU jainamU AMdhra prAMtAniki vachchina tarvAtanE tamiLa prAMtAniki veLLAyi. ivannI gamanistE kAni telugu bhAsha prAchInatanu guriMchi tarkabaddhamaina abhiprAyAnni vyaktaM cheyyaTAniki kudaradu.
marO udAharaNa cheppavachchu. oka bhAshagA kannaDaM telugaMta prAchInamaiMdi kAdu. kAni rAshTrakUTulu, chALukyulu dESa bhAshanu AdariMchaDaM valla kannaDaMlO telugukaMTE muMdE SishTa sAhityaM veluvaDiMdi. aMta mAtraM chEta kannaDaM telugukaMTE prAchIna bhAsha ayipOdu. I vishayaM teliyaka eMtOmaMdi telugu paMDitulu bhAshaku sAhityAnikI muDipeTTi telugu bhAsha kUDA kannaDaM tarvAtE vachchiMdani cheptuMTAru.
I vishayAlanu guriMchi prakhyAta chAritrakulu, SAsana SAstra pariSOdhakulu, DA.es. SeTTAr SaMgaM tamiLagaM mattu kannaDa nADu-nuDi pustakaMlO vivaraMgA charchiMchAru. kEMdra sAhitya akADemi vAri bhAshA sammAn praSasti poMdina I pustakaMlO (modaTi mudraNa 2007, enimidava mudraNa 2011) prAraMbha kAlaM nATi drAviDa saMbaMdhAlanu guriMchina viSlEshaNa uMdi. I pustakaMlO SeTTAr ilA rAstunnAru (kannaDAniki telugu):
"dAkhalAlO unna ullEkhanAlanu gamanistE mana porugu vArayina AMdhrulaku kannaDigulakaMTe spashTamayina prAchInata uMdani spashTamavutuMdi. ayitE vAru "telugu" anE padaMtO tamanu tAmu gurtiMchaDaM tarvAta chAlA kAlAniki jarigiMdi. …nijAniki tamiLulanI kalupukoni krIstu SakAniki aTU iTU (krI.pU. 3 nuMchi krI.Sa. 3 varaku) manadESaMlO E bhAshakU tamadE ayina lipi lEdu. aMduvallanE uttarAna siMdhU nuMDi dakshiNAna kumari varakU Ekaika lipigA brAhmi prasAramayiMdi. krI.pU. 2va SatAbdilO unna tamiLa-brAhmI lipi kUDA dESIyamaiMdi kAdu. tamiLa dESI lipi anadagina vaTTeLuttu krI.Sa 4va SatAbdiki gAni siddhaM kAlEdu (pu. 24-25.)
I vishayAnni guriMchi, lipi pariNAmaM guriMchi SeTTAr sudIrghaMgA charchiMchAru. siMhaLaM, tamiLagaMlalO brAhmI lipi pravESiMchaTAniki muMdE adi AMdhra-karnATaka prAMtAlalO pravESiMchiMdanna vishayAnni gamaniMchAli. tamiLa brAhmini guriMchi mATlADE peddalu telugu-kannaDa brAhmini cheppakuMDA dAnni dakshiNa brAhmi ani pErkonaTaM tappani SeTTAr abhiprAyaM (pu.73.) tamiLa brAhmI SAsanAlugA chalAmaNI avutunnavi kEvalaM padAlE kAni SAsanAlu kAvu. vITilO okaTi reMDu padAlu lEka vAkyAlu unnAyi. sudIrghamayina maMgaLaM SAsanaMlO kEvalaM 56 aksharAlunnAyi. krI.Sa. 2-4 varaku unna SAsanAlalO kUDA ekkuva, aMTE 65 aksharAlu unnAyi. A kAlAniki telugu-kannaDa pradESAlalO brAhmi SAsanAlu veyyiki paigA unnAyi. vATilO kOkollalugA telugu-kannaDa padAlunnAyi. aMtimaMgA tamadi aMTU oka lipini sthirIkariMchukoni tamiLulu pUrti SAsanAlanu nirmiMchukOvaTaM 8va SatAbdi tarvAtanE jarigiMdani SeTTAr abhiprAyaM (pu.91.)
ilAMTivannI sakramamaina dArilO naDavAlaMTE ennO vishayAlanu guriMchi lOtaina pariSOdhana jarapAlsi uMTuMdi. Aphrikan bhAshalaku drAviDa bhAshalaku uMDE saMbaMdhAlanu guriMchi konni pariSOdhanalu jarigAyi (upAdhyAya daMpatula draviDiyan aMD nIgrO-aphrikan, 1983) . alAgE sumEriyan saMskRtiki, dakshiNa bhAratIya saMskRtiki uMDE saMbaMdhaM kUDA ennO AlOchanalaku tAvistuMdi. prapaMchaMlOni prAchIna bhAshalalO manaM gamanistunna drAviDa bhAshA padAlalO telugu padAlEvi annadAnni guriMchi AlOchiMchAlsi uMdi. sumEriyan saMskRtilO kanipiMchE Uru, telman, eMkiDu, nippUrulAMTivi telugu padAlA annadi pariSIliMchavalasiMdE.
bhAshASAstravEttala prakAraM telugu bhAsha 3000 saMvatsarAlanuMchi unnadanna mATanu oppukOvalasiMdE. appaTinuMchE padAlu, vAkyAlu, pATalu, sAmetalu lAMTivi uMDE uMTAyi. krIstu pUrvaM nuMchE telugu mATalu unnaMduku prAkRta SAsanAlU saMskRta SAsanAlU sAkshyaM istunnAyi. I SAsanAlalO uMDE Urla pErlalO tAlavyIkaraNaM lAMTi dhvanula mArpulu telugu chAlA kAlaM kritamE svataMtra bhAsha ayiMdani nirUpistunnAyi. gAthAsaptaSati lOni telugu padAlu krIstu SakAraMbhaM nATikE telugu prAkRta sAhityaM mIda chUpina prabhAvAnni viSadaparustunnAyi.
telugu bhAshAvikAsAnni adhyayanaM chEsE vAriki aMdulO oka kramaM gOcharistuMdanaTaMlO saMdEhaM lEdu. charitrakaMdani yugAlalO telugu bhAsha, nATyaSAstraM vaMTi graMthAlalO pErkonabaDina AMdhra bhAsha, prAkRta,saMskRta SAsanAlalO telugu bhAsha, gAthAsaptaSatilO telugu padAlu, Arava SatAbdi nuMchi avichchinnaMgA veluvaDina telugu gadyapadya SAsanAlu oka paddhatilO vikAsaM cheMdina telugu bhAshAsvarUpAnni teliyajEstunnAyi. tamiLaM, kannaDaM lAMTi bhAshalatO pOlchinappuDu kEvalaM UhalatOnE bhAshA vikAsAnni chUpiMchavalasina avasaraM telugu bhAsha vishayaMlO lEdani spashTamavutuMdi.
kalamaLLa SAsanaM, chikkuLLa SAsanaM modalayinavannI AnATi (5-6 SatAbdulanATi) telugu bhAshA svarUpAnni teliyajEstunnAyi. kannaDaMlO dorikina modaTi SAsanaM ayidava SatAbdiki cheMdina halmiDi SAsanaM. ayitE aMdulO kannaDa padAlakaMTE saMskRta padAlE ekkuvagA unnAyi. appaTiki tamiLaMlO SAsanamani cheppadagiMdE lEdu. kAni telugu SAsanAlu varasagA telugu padAlatOnE veluvaDDAyi. tommidava SatAbdi nuMchi telugulO padyaSAsanAlu unnAyi. aMdulOnU teluguku viSishTamaina vaDiprAsalatO I padya SAsanAlu uMDaDaM viSEshaM. telugu kAvya rachana tanadaina paddhatilO sAgutU uMDina vishayAnni I SAsanAlu nirUpistunnAyi. I anni vishayAlanU irugu porugu bhAshalatOnU saMskRtaprAkRtAlatOnU pOlchi chUchinappuDE telugu lOni vishayAlanu viSadIkariMchaTAniki vIluMTuMdi.
---
upayukta graMthAlu, vyAsAlu
bhadrirAju kRshNamUrti (saM.), telugu bhAshAcharitra, AMdhrapradES sAhitya akADemi, haidarAbAdu, 1974.
divAkarla vEMkaTAvadhAni, prA~mnannaya yugamu, haidarAbAdu, 1960.
#S.# SeTTAr, SaMgaM tamiLagaM mattu kannaDa nADu-nuDi, AraMbha kAlada drAviDa saMbaMdhada chiMtane, abhinava, beMgaLUru, enimidava mudraNa, 2011.
ArvIyas suMdaraM, kannaDa sAhitya charitra, AMdhra pradES sAhitya akADemi, haidarAbAdu, 1977.
ArvIyas suMdaraM, prAchIna bhAshagA telugu, naDustunna charitra, vijayavADa, 2008.
#S.K. Chatterji, Dravidian, Annamalai University, Annamalainagar, 1965.
Bh. Krishnamurty, XI All India Conference of Dravidian Linguists, Souvenir, Osmania University, Hyderabad,1981.
U.P. Upadhyaya,, S.P. Upadhyaya (Mrs), Dravidian and Negro-African, Rashtrakavi Govinda Pai Research Institute, Udupi, 1983.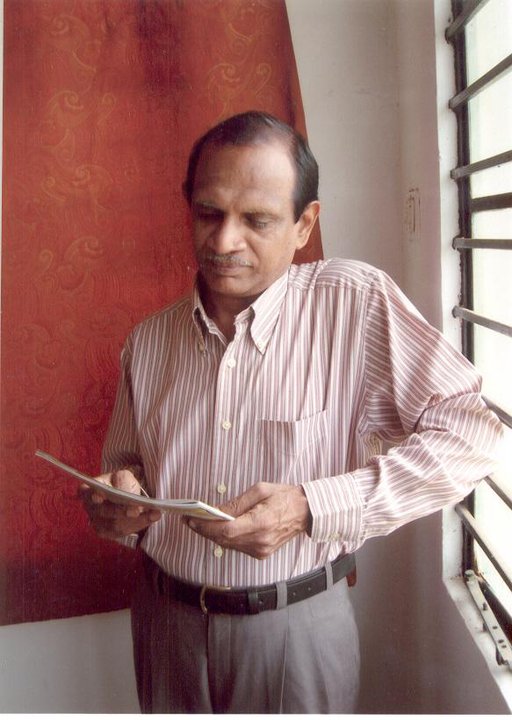 రచయిత# rALLapalli suMdaraM గురించి: rAyaTaM modalupeTTi sumAru 50 ELLu, rAsiMdi telugu,kannaDaM ,iMglIshullO 90 pustakAlu, pekku parichayAlu, dESavidESa yAtralu, pensilvEniyA viSvavidyAlayaMlO telugu bOdhana # ... #pUrtigA #»