#[#ImATa, 2007 navaMbaru nelalO prachuritamaina vidyAsuMdari vyAsAniki marikoMta samAchArAnni jODistU A vyAsAniki anubaMdhaMgA I rachananu prachuristunnAmu – saM.#]
#dEvadAsi kulamulO janmiMchi dEvuni dAsigA mArina oka goppa kaLAsvarUpiNi beMgaLUru nAgaratnamma. nAdOpAsanalO lInamai tyAgarAjasvAmikai bhOgabhAgyAlanu tyAgamu chEsina taruNi Ame. Ame jIvitamulOni saMghaTanalanu guriMchina vivarAlu iMtakumuMdE prachuritamaina vidyAsuMdari vyAsamulO chaduvavachchunu. I vyAsaM prachuritamaina nATinuMDi dakshiNa bhAratadESa sAMskRtika charitralO AviDakunna viSishTa sthAnAnni gurtistU maruguna paDina nAgaratnammagAri jIvita charitranu, saMgIta, sAMghika sEvAraMgAllO AviDa salpina goppa kRshini bayaTaku techchE palu prayatnAlu jaragaTaM yAdRChChikamE ayinA kaDu mudAvahaM. I prayatnAlalO mukhyaMgA pErkonavalasinadi #V. Sriram# vrAsina #The Devadasi and the Saint – The Life and Times of Bangalore Nagarathnamma# anE pustakamu#[1].# iMdulO Ame jIvita charitra viSadIkariMchabaDinadi. Ti. padminigAru I pustakAnni telugulO anuvadiMchAru. #William Jackson# kUDA tAnu vrAsina #Tyāgarāja and the renewal of tradition: translations and reflections# lO nAgaratnamma jIvita charitranu tyAgarAju paramugA vipulIkariMchAru. I madhya prasanna rAmasvAmi AMglamulO nAgaratnamma jIvita charitrAnni AdhAraM chEsikoni Sruti, smRti, kRti anE oka nATakamunu vrAsAru. nAgaratnamma A kAlamulO madarAsu jArjiTavunulO nivasiMchina iMTini ikkaDa chUDagalaru.
nAgaratnamma nATyakauSalata guriMchi manaku A kAlapu vAri abhiprAyAlu#[2]# tappa migilina vishayamulu teliyavu. alAgE 1908 taruvAta Ame nATya pradarSana lichchina dAkhalAlu EmI lEvu. nemmadigA puMjukuMTunna #anti-nautch# udyamaM dInikoka kAraNamu kAvachchunu (#V. Sriram# pE. 29). kAni Ameku saMgIta sAhityAlalO uMDE prAvINyata, Asaktiki Ame pATalu, vrAtalu kolabaddalu. mArutunna sAMghika paristhitulakanuguNaMgA nAgaratnamma, kOyaMbattUru tAyi, sElaM gOdAvari modalaina pramukha kaLAkAriNulu kEvalaM saMgItaM paina dRshTi sAriMchAru. telugu dESamulO kUDA Ameku goppa pEru prakhyAtuluMDEvi. tarachugA veMkaTagiri, nellUru, ElUru, rAjamaMDri, kAkinADa, bobbili paTTaNamulalO AmE saMgIta, sAhitya sabhalalO pAlgonEvAru. alATi oka sabhalOnE Ameku vidyAsuMdari birudu, gaMDapeMDErAlu labhiMchAyi. Ameku I vidyAsuMdari birudaMTE chAla prItikaramu. lAMChanaprAyamugA tAnu vrAsE uttarAlalO I birudunu tappaka vADEvAraTa. 1905-1931 madhya kAlamulO Ame okka tamiLa dESamu lOnE 1235 kachErIlalO pADAru. parimitamaina ravANA saukaryAlunna kAlamulO inni kachErIlivvaDaM viSEshamaina vishayaM.
<>
<>
#nityakaLyANi rAgamAlika -1
#nityakaLyANi rAgamAlika -2anudinamu nI guNagAnamu
#kAMbhOjipogaDataramA – aThANa
grAmaphOnu kaMpenIvAru tolisArigA dakshiNa bhAratadESaMlO DiseMbar 1904 mArch 1905 madhya kAlamulO#[3]# rikArDiMgulu (#The second "Far Eastern" recording tour)# jaripAru. tolinATi rikArDiMgulu kaDu parimitamaina sAMkEtika parikarAlatO jarapabaDDAyi. #[4, 5]# appaTi maTTi rikArDulapai (78 #rpm)# vachchina saMgItAnni InATi uttama pramANAlatO pOlchalEmu. Ame pADina pATala jAbitAnu ikkaDa istunnAmu. dInitO kUDA #His Master's Voice# saMstha vAru prachuriMchina kETalAgulOni Ime pATala jAbitAnu kUDA chUDavachchu. I jAbitAlOni rikArDulalO sagAniki paigA 1904-05 kAlamulO tayArayinavi#[4].# migilina ardhabhAgamu 1915 prAMtamulO rikArDu kAbaDinavi. Ame svayamugA tana gaLamutO pADina arudaina nAlugu rikArDulanu ikkaDa vinavachchunu. nityakalyANi rAgamAlika mUDu bhAgAlugA, aMTE reMDu rikArDulapaina viDudalayinadi. mAku modaTi reMDu bhAgamulE labhiMchAyi.
gata reMDu daSAbdAlalO dEvadAsIla sAMghika pariNAmAnni viSlEshistU anEka pariSOdhaka vyAsAlu veluvaDDAyi#[6, 7].# vITilO konni nAgaratnamma pAtranu pramukhaMgA viSlEshiMchAyi#[7, 8].# nAgaratnammaku kavayitri muddu paLani vrAsina 'rAdhikAsAMtvanamu' aMTE eMtO ishTamani vidyAsuMdari vyAsaMlO pErkunnAM. vyayaprayAsalaku Orchi I pustakAnni nAgaratnamma prachuriMchAru. 1910lO vrAsina I muMdu mATa tappaka chaduvadaginadi. iMdulO Ame tanaku kannaDa, telugu, tamiLa bhAshalalO parichayamu unnadani, aMtE kAka telugu bhAsha aMTE ekkuva makkuva aniyu telipinAru. tirupati vEMkaTa kavula pANigRhItalOni oka padyamu, rAdhikAsAMtvanamu mudraNaku dAritIsiMdani cheppAru. kaMdukUri vIrESaliMgamu paMtulugAri tappulanu etti chUpAru. paMtulugAru muddu paLani kavita 'dUshyamani' niMdiMchAru. kAni aTTi 'dUshyamulaina' purushakavula tArASaSAMkAdi graMthamulanu eMduku aMgIkariMchi muddupaLani kRtini eMduku nirAkariMchArani eduru praSna vESAru. rAdhikAsAMtvanamu SRMgAra rasAnni olikistuMdi, dAni rachayita tanalA oka dEvadAsi kAbaTTi A graMthAnni parishkariMchi velugulOki tIsikoni rAvalasinadi tana kartavyamani bhAviMchi vAviLla vAri sahAyamutO prachuriMchAru. graMthamu chivara kaDanuDilO nAgaratnamma tAnE vrAsina reMDu padyAlu kUDA unnAyi. aMdulO kavayitri muddu paLanini 'mA muddu paLani' ani nAgaratnamma pErkonaDamu oka viSEshamE.
rAdhikAsAMtvanamu prachuritamaina saMvatsara kAlaM taruvAta, 1911lO, 'SaSilEkha' anna patrikA saMpAdakulu idi aSlIla kAvyamani abhyaMtaraM lEvanettaTamutO telugu sAhitya, prachuraNA raMgamulalO pedda kArchichchu rEgillinadi. kaMdukUri vIrESaliMgamu gAriki anukUluraina gOTETi kanakarAju paMtulu mukhya telugu anuvAdakunigA panichEstU rAdhikAsAMtvanamu abhyaMtaramaina kAvyamanE siphArasu chEyaDaMtO vAviLLa saMsthapai pOlIsu dADulu jarigAyi. pratigA vAviLLa veMkaTESvaraSAstrulu, nAgaratnammalu anEka rAjakIya, sAhitya, vidyAraMga pramukhulanu kUDakaTTukuni vAdiMchinA chivaraku 1912lO I pustakaM nishEdhiMpabaDinadi. taruvAti kAlaMlO 'asabhyakaramaina' padyAlanu tolagiMchi I pustakAnni paMpiNI chEstuMDEvAru. rAdhikAsAMtvanamulO nishEdhiMpabaDDa padyAla jAbitAnU, mari konni vivarAlanu #EMESCO Books# pratiki ArudragAru vrAsina pravESika#[9]#lO chaduvavachchunu.1927lO maroka paryAyaM vAviLLa saMsthapaina pOlIsu dADulu jarapabaDDAyi. I paryAyamu rAdhikAsAMtvanamu pUrtigA nishEdhiMpabaDinadi. I nishEdhamu 1947 varaku konasAgiMdi. TaMguTUri prakASaM mukhyamaMtri ayina taruvAtanE marala pUrti pAThaM prachuriMchukunE svEChCha labhiMchiMdi. I nishEdhAla guriMchi vAviLLa vAri avatArikanu 1950 nATi reMDava prachuraNalO chadavavachchu. I avatArikalO ekkaDA nAgaratnammagAri pErunu kUDA prastAviMchakapOvaDaM SOchanIyamaina vishayaM.I nishEdhamula phalitaMgA palu 'SRMgAra graMtha' mudraNASAlalu veliSAyi. (nishEdhita graMthamula paina, kottagA ErpaDina aj~nAta graMthamAlala paina vivaraMgA maroka vyAsamu rAyuchunnAmu.#]
#AlApana
#gaChchAmi
#ikanEmaMdunE
#vyAmOhapraSamaushadhaM
muddupaLani rAdhikAsAMtvanamu, nAgaratnammala prEraNatO I madhya kAlamulO oka AMgla navala (mariyu siddhAMta vyAsamu)#[10]# kUDA veluvaDinadi. Ame saMskRtamulO tyAgarAjasvAmipai vrAsina ashTOttaraSata nAmAvaLini vidyAsuMdari vyAsamutO jatachEsina anubaMdhamulO chaduvavachchunu. 1947lO tyAgarAju maraNa SatAbdi saMdarbhamugA nAgaratnammagAru vrAsina vyAsamu sAyi brahmAnaMdaM gortigAri saujanyamutO ikkaDa prachuristunnAmu. iMdulO tyAgarAjasvAmi ArAdhana saMdarbhamugA muchchaTiMchabaDina konni saMghaTanala vivarAlu kUDa hiMdU patrikalO labhyamavutAyi (a,, A ). Ame telugulO nATaka phakkIlO vrAsina vaikuMThayAtra anE oka chinna kathanu (samadarSini, 1931-32) kUDA mIku aMdajEstunnAmu. saMsArikainA sanyAsikainA ihalOka vAMChalanu baMdhAlanU visarjiMchaDamu A vishNu bhagavAnuDu nAraduni dvArA saMdESAnni paMpinA kUDA jarugani pani ani hAsyavyaMgyamulatO rAsina A katha nAgaratnamma gAri rachanA pratibhaku oka tArkANaM.
kannaDa dESamulO puTTinanu yAvaddakshiNa bhAratadESamu naMtayU sAhitya saMgIta kaLalalO, taruvAti kAlamulO tyAgarAja samAdhi punaruddhAraNalO goppagA sEva chEsina beMgaLUru nAgaratnamma chirasmaraNIyurAlu.
---
graMthasUchi
#V. Sriram; The Devadasi and the Saint – The Life and Times of Bangalore Nagarathnamma. East West Books (Madras) Pvt.Ltd., 2010.
# tyAgasEvAsakta, vidyAsuMdari, gAnakaLAviSArada SrImati beMguLUru nAgaratnamma jIvita charitra. gRhalakshmi mAsapatrika, mArch, 1949.
modaTi "#Recording Tour" Nov-Dec 1902# kAlaMlO kalakattA nagaramulO jariginadi.
#Kinnear, Michael; The Gramophone company's first Indian recordings 1899-1908. Popular Prakashan. Bombay, 1994. (cf. p.
121, 165-66)
Gaisberg, Frederick William; The music goes round. New York. Macmillan, 1942.
F. Apfell-Marglin, Wives of the God-King: The rituals of Devadasis of Puri, Oxford Univ. Press, Delhi, 1985; S. Kersenboom-Story, Nityasumangali: Devadasi tradition in south India, Motilal Banarasidas, 1987; S. Banerjee, Dangerous outcaste: The prostitute in nineteenth century Bengal, Calcutta, 2000; K. Jordan, From sacred servant to profane prostitute: A history of the changing legal status of Devadasis in India, 1857-1947, Manohar, 2003 are some selected monographs.
The works from: P. Vijaisri, Recasting the devadasi: Patterns of sacred prostitution in colonial South India, Kanishka Publishers, New Delhi, 2004; and D. Soneji, Unfinished Gestures: Devadasis, Memory, and Modernity in South India, Columbia univ. Press, New York, (Forthcoming) deal with special reference to Telugu country.
S. Tharu and K. Lalita, "Empire, Nation and the Literary Text" in Interrogating Modernity: Culture and colonialism in India, T.
Niranjana et al (Eds), Seagull, Calcutta, 1999, p. 199-219.
# muddupaLani rAdhikAsAMtvanamu, Arudra pravESika, #EMSCO Books,# vijayavADa, 1997.
#C. Gillespie, My ornament: Writing women's moving, erotic bodies across time and space: A novel and exegesis, Victoria University. Australia, 2008.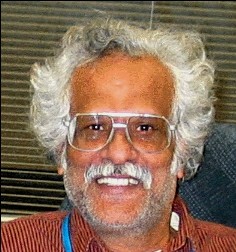 రచయిత# jejjAla kRshNa mOhana rAvu గురించి: jananaM nellUru (1943).madarAsulO #SSLC# varaku (vidvatkavibhUshaNa vEdaM vEMkaTakRshNa Sarma telugu pAThAlu cheppAru).tirupatilO unnata vidyAbhyAsaM. #IISc#,beMguLUrulO #Crystallography# lO #Ph.D# paTTA;1980 dAkA madhurai kAmarAj viSvavidyAlayaMlO rIDar^gA vidyAbOdhana; tarvAta amerikAlO SAstraj~nunigA dIrghakAlaM pravAsa jIvitaM. ChaMdassu mIda vistAraMgA vyAsAlu rachiMchAru.pATalu padyAlu rASAru. anuvAdAlu chESAru.vIri subhAshitAla saMkalanaM: #Today's Beautiful Gem.# ChaMdaSSAstraMlO kRshi,pariSOdhanaku gAnu virOdhinAma (2009)saMvatsarapu braun puraskArAnni aMdukunnAru. # ... #pUrtigA #»