parichayamu
telugu kAvyAla pratyEkatalalO shashThyaMtamulu anEdi okaTi. prAchIna kAvyamulalO sAmAnyamugA ishTadEvatAstuti, sukavi praSasti, kukavi niMda, kRti karta, kRti bhartala vaMSa vivaraNa, kAvyOddESamu, modalagu vishayAlanu chaduvutAmu. kathAprAraMbhamunaku muMdu shashThyaMtamulu uMTAyi. shashThyaMtamulanagA padyAlu shashThI vibhaktitO aMtamayyE padAlatO niMDi uMTAyi.
nEnu I vyAsAnni konni goppa guNamulunna rasikulaina pAThakula AnaMdAnikai rAstunnA. dAnini ilA vivariMchavachchu – kavitvamulO kutUhalamu unna vAriki, kotta bhAvAlalO Asakti galavAriki, vinayasaMpannulaku, mRduvaina hRdayamu galavAriki, maMchi kavulanu pOshiMchuvAriki, kaLAmRtamunu AhAramugA bhujiMchuvAriki ani. I bhAvAlanu oka shashThyaMtamugA rAstE adi ilA uMTuMdi –
kavanakutUhalulaku, nabhi-
nava bhAvarasOtsukulaku, nayavinayulakun,
navanItahRdayulaku, sa-
tkavipOshakulaku@M, gaLAmRtAhArulakun
kavulu tama kAvyAlanu E daivAnikO lEka E mahArAjukO aMkitamu chEstAru. appuDu A kRtibhartaparamugA I shashThyaMtamulu cheppabaDutAyi. kAni konni vELalalO I padyAlu graMthamuyokka SrOta nuddESiMchi kUDa allabaDutAyi. vITiki madhya gala bhEdAnni vaDlamUDi gOpAlakRshNayyavaMTi vimarSakulu vivaramugA prastAviMchAru.
sAmAnyamugA I shashThyaMtAlu pai padyamuvale kaMdapadyAlu. kAvyAraMbhamulO kathaku muMdu shashThI vibhakti padamulatO kanipiMchE padyAlaku mAtramE I pratyEkamaina shashThyaMtamu anE pErunu vADutAru. ASvAsAMta padyAlu tarachugA saMbOdhanA prathamAvibhaktilO uMTAyi. kAni konni dvitIyA vibhaktilO lEka shashThi vibhaktilO kUDa uMTAyi. aTTi dAnini okaTi mIku taruvAta parichayamu chEstAnu. bahuSA nannechODunitO AraMbhamaina I shashThyaMtamulanu rAsE paddhatini sumAru gaDachina SatAbdapu pUrvabhAgamuvaraku kavulu anusariMchAru. kAvyAla, prabaMdhAla rachanapai Asakti, AdaraNa taggina taruvAta migilina niyamAlatObATu idi kUDa aMtarichipOyiMdi.
vibhakti
shashThyaMtAlanu guriMchina vivarAlanu telisikonaDAniki muMdu shashThIvibhaktiniguriMchi koddigA telisikOvAli. telugu bhAshalOni vibhaktula amarika tIru saMskRtamulOvalenE uMdani cheppAli. aMdukEnEmO kEtana AMdhrabhAshAbhUshaNamulO ilA cheppADu –
talli saMskRtaMbe yella bhAshalakunu
dAnivalana@M goMta gAnabaDiye@M
goMta tAna kalige naMtayu nEkamai
tenu@Mgu bAsa nA@Mga vinuti kekke
– kEtana, AMdhrabhAshAbhUshaNamu (14)
(anni bhAshalu saMskRtamunuMDi puTTAyi. koMtavaraku dAnivalana, koMtavaraku tanaku tAnE, ilA I reMDu okaTai telugu bhAshagA pariNamiMchi prasiddhi kekkinadi.)
saMskRtamulA telugu kannaDamulalO kUDa enimidi vibhaktulu unnAyi. vibhakti (vi + bhaj + ti) aMTE vEru chEyuTa lEka vibhAgamu chEyuTa ani arthamu. vibhakti aMTE viSishThamaina saMyOgamu ani kUDa arthamu uMdi. padamula arthamunu vibhakti pratyayamulatO chakkagA avagAhanamu chEsikonuTaku vIlagunu. kEtana aMTADu –
"anaMtaraMba vibhaktulu cheppeda@M brathamayu@M dvitIyayu@M dRtIyayu@M jaturthiyu@M baMchamiyu shashThiyu saptamiyu saMbOdhanaMbu nana nenimidi te~raMgula vibhajiMpa@MbaDuTaM jEsi vibhaktulanaMbara@Mge. chEyuvADu prathamayu@M, jEyaMbaDunadi dvitIyayu, nupakaraNaMbu tRtIyayu@M, jEyiMchukonuvA@MDu chaturthiyu@M, bAyuTakunbaTTayinadi paMchamiyu, noDayaMDu shashThiyu, nunikipaTTu saptamiyu, sammukhaMbu sEyunadi saMbOdhanaMbunagu."
– kEtana, AMdhrabhAshAbhUshaNamu (68)
saMskRtamulOni enimidi vibhaktulu AMglamulOni kriMdi vibhaktulatO saripOtAyi –
prathamA vibhakti – #nominative case, # dvitIyA vibhakti – #accusative case,
#tRtIyA vibhakti – #instrumental case, conjunctive case,# chaturthI vibhakti – #dative case,# paMchamI vibhakti – #ablative case, # shashThI vibhakti – #possessive case,
#saptamI vibhakti – #locative case,# saMbOdhanA prathamA vibhakti – #denominative case.
#shashThiyA lEka chaturthiyA?
telugulO kUDa prathamAdi vibhaktulu unnA, vATi upayOgamulO koddigA tEDA uMdi. udAharaNaku telugulO tRtIyAvibhakti pratyayAlu chE, tO. saMskRtamulO vITiki okE prayOgamu. kAni telugulO chE pratyayAniki badulu tO pratyayAnni upayOgiMchalEmu. chE pratyayamu prEraNArthakamu, tO pratyayamu sahArthakamu. konni samayamulalO tRtIyAvibhakti pratyayamu chE, paMchamIvibhakti pratyayamu valana okkaTE. I vishayamu eMduku chepputunnAnaMTE telugu vibhaktula amarikalO okE vidhamaina tIru, tarkaSAstrabaddhata lEdu.
telugulO shashThIvibhakti upayOgamu koddigA asAdhAraNamainadi. migilina drAviDa bhAshalalO AMglamulOni #dative case# chaturthI vibhakti. kAni telugulO chaturthIvibhakti pratyayAlu ko~raku, kai, shashThIvibhakti pratyayAlu ki, ku, lO, yokka. kEtana ki, kulanu chaturthI vibhaktigA parigaNistADu. I vishayaM kriMdi padyamulO chakkagA saMdEhamulEka viditamavutuMdi –
kari vachchen, gari nekkenu,
garichEtaM jachche@M , gariki@M gavaNamuveTTen,
gari valananu@M, garikuMbhamu,
kariyaMdu madAMbudhAra kaDu beDa@M gayyen
– kEtana, AMdhrabhAshAbhUshaNamu (98)
(Enugu vachchenu, Enugunu ekkenu, EnuguchEta chaMpabaDenu, Enuguku AhAramunu ichchenu, Enuguvalana, Enugu kuMbhamu, EnugunaMdu madapu dAra chAla AScharyakaramunu kaligiMchunadai yuMDenu.)
shashThI vibhakti pratyayamulaina ki, kulu AMglamulOni #dative case#ku samAnamu. ika pOtE yokkanu mAtramE saMbaMdArthamulO vADuTa sababu. kAni yokka pratyayAnni vigrahavAkyAlalO tappa sAmAnyamugA manamu telugulO vADamu. rAmuni bANamu aMTE chAlu, rAmuniyokka bANamu ani anaru. oka anE padamu yokka ainadani chAritrakula Uha. saMbaMdArtharUpamaina shashThI vibhaktini SEsha shashThi aMTAru. rAmuniki koDukulu annappuDu ki pratyayamu yokka pratyayamutO samAnamu, ikkaDa ki SEsha shashThigA vADabaDinadi. lO pratyayamunu nirdhAraNa shashThi aMTAru. strIlalO sIta pativratAratnamu annappuDu lO pratyayamu nirdhAraNa shashThi. jAti, guNa, kriyA, saMj~malanu AdhAramuga chEsikoni oka vargamunu marokadAninuMDi vEru chEyaDamE nirdhAraNa shashThi. ki, ku pratyayAlu saMpradAnArthaka pratyayAlu. I ki, kulu mArakuMDa anni drAviDa bhAshalalO okE vidhamugA nunnavi – tamiLamu – ku, kku, kannaDamu – ke, kke, ge, malayALamu – kku, tuLu – ku, gu, tODA – k, g, kurukh – ge, brAhuyi – ke. chaturthilOni kai anunadi ku, aila saMdhi ani bhAvana. dIniki nidarSanamugA nannaya vADina kai (ku+ai), kunai (kun+ai) anE pratyayAlanu chUputAru –
anagha mA mAma Sakuni nAkai kaDaMgi (nannaya, bhA – sabhA, 2.174) iMdulO yati a aksharAniki kai yaMdali ai aksharAniki chellutuMdi.
SrIkaivalyapadaMbu jEruTakunai (pOtana, bhAga, 1.1)
I vishayAlu iMta vivaramugA eMduku cheppAlaMTE, shashThIvibhakti yaMdali ki, kula pAtra saMpradAnArthamugA chaturthIvibhaktilOni kai vaMTidE. hiMdIlO dvitIyA, chaturthI vibhaktulaku kO anE pratyayAnnE vADutAru. telugu mariyu itara bhAshalalO vibhaktulaku prathama, dvitIya, ityAdulaina pEruluMchaDaM valana kaligE saMdigdhAlanu, saMdEhAlanu dUraM chEyAlaMTE, vibhaktula kAraka nAmamulanu (kartrarthaka, karmArthaka, ityAdulu) uMchitE bAguMTuMdEmO.
OnamAlu – shashThyaMtAlu
saMskRtamulO Aya annadi chaturthIvibhakti pratyayamu. dIni arthamu ki, kula valenE. manamu a,Alu nErchukonE vELalO OnamAlu rAstAmu kadA, aMdulO OnamA anEdi OM namaSSivAyaku rUpAMtaramu. OM namaSSivAya, OM namO nArAyaNAya vaMTi bIjamaMtrAlu, saMdhyAvaMdana samayamulO cheppE kESavAyanama@h, ityAdulu, ashTOttaranAmaSatamulalO, sahasranAmamulalO uchchariMchabaDE dEvuni pErulu (SrIkRshNAyanama@h, ityAdulu) chaturthyaMtamulE. vITi arthamu Sivuniki namaskAramu, nArAyaNuniki namaskAramu, kESavuniki namaskAramu, SrIkRshNuniki namaskAramu. kAvuna ki, kulu shashThI vibhakti pratyayamulainA avi chaturthIvibhakti sthAnamulOnE unnAyi. kannaDamulO, tamiLamulO ivi chaturthIvibhakti pratyayAlE.
kAvyAlalO shashThyaMtAlu rAyAlanE AlOchana elA vachchiMdO kAnI, SAsanAlalO I prayOgamu unnadi. yuddhamalluni bejavADa SAsanamulOni (krI. Sa. 898) reMDava padyamu (madhyAkkara) naMdali modaTi paMkti "para@MgaMga bejavADa@M gomarasAmiki bhaktuDai guDiyu", iMdulO ki anE shashThI vibhakti vADabaDinadi. karIMnagar SAsanamulO (krI. Sa. 1170) lO oka shashThyaMta kaMda padyamu galadu. adi –
vara maMtrakUTa puramuna
varadunaku jagajjanAnuvaMdita charaNAM-
buruhuna kAchaMdrArka
sthiramuga guDi vRtti nilpitin trinayanakun
– karIMnagaraM SAsanamu (dakshiNamu)
(praSasti gAMchina maMtrakUTapuramulO uMDE varaduniki, lOkamunaMdali janulachE vaMdiMchabaDina padakamalAlu galavAniki, mukkaMTiki, SASvatamugA uMDETaTlu guDi kaTTinAnu.)
nannayabhaTTu SrImadAMdhramahAbhAratamulO shashThyaMtAlanu vADalEdu. kathanu prAraMbhiMchaDAniki muMdaTi padyamu "sAramatiM gavIMdrulu prasannakathAkalitArthayukti" (bhA, Adi 1.26). telugulO manakippuDu dorikE ChaMdassumIdi lakshaNa graMthAlalO ati prAchInamainadi bhImana ChaMdassu anabaDE rEchana kavijanASrayamu. I pustakamu nannaya taruvAti kAlamudani chAlamaMdi Uha. iMdulO reMDava adhyAyamulOni modaTi padyamu shashThyaMtamE –
paramAtma mukhAruNa sara-
siruha vinirgata samasta siddhAkshara paM-
kti rasAvaha mRdupada suM-
daratara kRti rachana lIvutanu daya mAkun
– rEchana kavijanASrayamu (2.1)
(paramAtmuni errani mukhakamalamunuMDi veluvaDina siddhAksharamula varusalu rasamulatO niMDina mRdu padamula sauMdaryAnni mAku dayatO nIyugAka.)
nannechODuni modaTi shashThyaMtamu
kavirAjaSikhamaNi nannechODuni kumArasaMbhavamulO manamu moTTamodaTa shashThyaMtamulanu chUDagalugutAmu. koMdaru I mahAkavi nannayaku pUrvuDani, mari koMdaru tikkanaku taruvAtivADani talustAru. kAni adhikulu itaDu nannayatikkanalaku madhyakAlapu vADani anukoMTAru. nannaya shashThyaMtAlanu vrAyalEdu kAbaTTi nannechODuDE I paddhatiki sRshTikarta ani cheppavachchu. itaDu tana guruvaina jaMgama mallikArjununaku paramAtmuDaina mallikArjununaku abhEdabhAvamu kalpiMchi I kAvyamunu atani prItikoraku rachiMchenu. atanikE aMkitamu chESADani koMdaru, atanini SrOtagA mAtramE bhAviMchADani koMdaru chebutAru. Edi EmainA iMdulO kathAprAraMbhamunaku muMdu ashTamUrtiyaina SivasvarUpunipai enimidi shashThyaMtamulanu nannechODuDu kaMda padyAlugA rASADu. dAniki muMdu gala I vachanamu kUDa shashThyaMtamE. "… sadbhakta janAtmAlOkanaika hEtubhUtuM DaguTa munijanamukhamaNimukuruMDaina jaMgama mallikArjuna dEvunaku -" (maMchi bhaktula manOdRshTulaku mukhyamaina kAraNamainavADaguTa, munula mukhAlaku addamuvaMTi vADaina mallikArjuna dEvuniki). telugu sAhityamunaMdali modaTi shashThyaMtamu –
SrIkaMThamUrti, kamala-
SlOkuna, kanaghunaku, mitavachOnidhiki, sudhI-
lOkastutunaku, vij~nA-
nAkAruna, kamitamatiki, nachalAtmunakun
– nannechODakavi, kumArasaMbhavamu (1.59)
(SivarUpuniki, amalakIrtiki, pApamulEnivAniki, mitabhAshiki, paMDitulachE pogaDabaDuvAniki, vij~nAnAkAruniki, asIma mEdhASaktiki, niSchalamaina vAniki)
tikkana kAlamu
tikkana AMdhramahAbhAratamulOni padihEnu parvAlu mAtramE gAka nirvachanOttararAmAyaNAnni kUDa rachiMchenu. aMdulO kathaku muMdu shashThyaMtAlu lEvu. kAni sIsapadyapu taruvAti ATaveladi padyapu saripAdamulu mukhavikAsamunaku, janavibhunaku anE padAlatO aMtamavutAyi. kAni idi manaku parichitamaina shashTyaMtamu kAdu. kAni paMchamASvAsAMtamulO shashThyaMtamulu reMDunnAyi. aMdulO okaTi –
parijanapadmamitrunaku, bAThakamitruna, kanyasainya vi-
sphuraNalatAlavitrunaku, suMdaragAtruna, kiMdirAmanO-
harasubhagAtapatrunaku, naMbujanEtrunakuM, bramOdani-
rbharadharaNIkaLatrunaku, rAjitagOtruna kijjagaMbunan
– tikkana, nirvachanOttararAmAyaNamu (5.142)
(sEvakulanE tAmarapUvulaku sUryunivaMTi vAniki, vaidikula snEhitunaku, SatrusainyAlanE tIgalaku goDDalivaMTi vAniki, maMchi SArIramu gala vAniki, lakshmIdEviyokka manOharamaina sirula goDugu galavAniki, vanajanayanunaku, AnaMdamutO uMDE viSAlamaina bhUmiki rAjainavAniki, goppa vaMSamulO puTTinavAniki, I jagatilO …)
kAni tikkana bhAratamunaMdali virATaparvamulO kathaku muMdu aidu shashTyaMtamulanu kaMdapadyamulugA rASADu. vATilO modaTidi –
OMkAravAchyunaku, nana-
haMkAra virUDha bhAvanArAdhyunakun,
hrIMkAramaya manOj~nA-
laMkArOllAsa nitya lAlityunakun
– tikkana, bhAratamu, virATaparvamu (1.32)
(OMkAratatvamu telisinavAniki, ahaMkAramu lEmichE vRddhiyaina bhAvanalachE pUjiMpabaDinavAniki, hrIMkAramutO niMDi suMdaramaina alaMkArAlatO ullAsamugA ellappuDu lalitamugAnuMDu vAniki)
ikkaDa maroka vishayAnniguriMchi cheppAli. molla rAmAyaNamulO shashThyaMtAlu lEvu. idi Ame bahuSA tikkana kAlamu nATidani cheppaDAniki oka nidarSanamani nEnanukoMTAnu. tikkana samakAlInuDu, tikkanapai gauravamu gurutvamu kaligi unna kEtana daSakumAracharitramunu tikkanaku aMkitamu chEsinADanE cheppavachchu. I kavi enimidi kaMda padyamulanu shashTyaMtamulugA rAsi pidapa oka SArdUlavikrIDitamunu, kaMdamunu, mAlinini kUDa shashThyaMtamulugA rASADu. aMdulOni SArdUlavikrIDitamunu kriMda udaharistunnAnu –
tEjOrAjita sarvalOkunaku, bhUdEvAnvayAMbhOjinI-
rAjIvAptuna, kAgamaprathitakarmaprasphuratkIrtikin,
bUjAtarpitarAjaSEkharunakun, bushpAstrarUpOpamA-
rAjanmUrtiki, dOshadarpadamanAraMbhaikasaMraMbhikin
– kEtana, daSakumAracharitramu (1.102)
(jagattulO amita tEjassutO prakASiMchuvAniki, brAhmaNakulaSEkharunaku, vaidikakarmalachE adhikamaina kIrti gaDiMchinavAniki, pUjiMpabaDina prabhuSrEshThuniki, manmathunivaMTi rUpamugala vAniki, dOshadarpamulanu nASanamu chEsinavAniki)
shashThyaMtamulu kaMdapadyamulu mAtramEnA
pOtana tana bhAgavatamunu SrIrAmuniki aMkitamu chEsi atani paramugA nAlugu shashThyaMtamulanu utpalamAlalO allADu. ikkaDa maroka viSEshamu EmaMTE pOtana bhAgavatAnni rAmuniki aMkitamu chEsinA shashThyaMtamulanu kRshNuniparamuga rAsinADu. aMdulO modaTidi –
hAriki, naMdagOkulavihAriki@M, jakrasamIradaitya saM-
hAriki, bhakta du@hkhaparihAriki, gOpanitaMbinI manO-
hAriki, dushTasaMpadapahAriki, ghOshakuTIpayOghRtA-
hAriki, bAlakagrahamahAsuradurvanitA prahArikin
– pOtana, bhAgavatamu (1.27)
(mAlanu dhariMchinavAniki, naMdagOkulamulO vihAramu jEyuvAniki, SakaTAsuruni, tRNAvartuni chaMpinavAniki, bhaktula Artini tIrchuvAniki, gOpikAsuMdarula manassunu hariMchinavAniki, dushTula saMpadalanu doMgiliMchinavAniki, gOkulamulO pAlanu, nEtini bhujiMchuvAniki, pUtananu chaMpinavAniki)
bahuSA I padyamu dASarathIvilAsa kartayaina krottapalli lachchayyanu prErEpiMchiMdEmO, ataDu kUDa tana shashThyaMtamulalO iTTi utpalamAlanE rAsiyunnADu –
hAri kirITa chArumaNihAriki, sannivahArikilbishA-
hAriki, dushTa sarpa phaNi hAriki, nASrita pUrusha pratI-
hAriki, vEMkaTAchalavihAriki, vArdhisutAsatI manO-
hAriki, bhaktadOsha parihAriki, nAsyasarOruhArikin
– krottapalli lachchayya, dASarathIvilAsamu (1.66)
(aMdamaina kirITamu, ratnamAlanu dhariMchina vAniki, SatrusamUhamula pApamulanu nASanamu jEsinavAniki, dushTuDaina kALiyuni paDaga nekkina vAniki, ASritulanu kApADuvAniki, vEMkaTAchalavihAriki, kshIrasamudrarAjatanaya bhartaku, bhaktula tappulanu manniMchuvAniki, chaMdrunivale mukhamugala vAniki)
peMgalUri vEMkaTAdri vrAsina bhuvanamOhinIvilAsamu anE dvipada prabaMdhamulO shashThyaMtamulu aidu dvipadalalO galavu. aMdulO chivarivi –
nUtnaikakOTi bhAnuprabhAdivya
ratnakirITAbhi rAmaSIrshunaku
lAlita jaMbUphala SyAmalunaku
kElimai vEMkaTagiri nAyakunaku
– peMgalUri vEMkaTAdri, bhuvanamOhinIvilAsamu
(sUryakOTi samaprabhalatO kUDina ratnakirITamu dAlchina manOharuniki, nErEDupaMDu raMguvAniki, SrIvEMkaTESvarunaku)
shashThyaMtAla aMtya daSa
1915 prAMtamulO aDavi sAMbaSivarAvu, naMdagiri vEMkaTappArAvu vrAsina jagannAthIyamulO kathanu AraMbhiMchuTaku muMdu shashThyaMtamulaku badulu shashThI vibhaktitO kUDa anni vibhaktulanu upayOgiMchi enimidi kaMda padyamulu (udAharaNakAvyamulOvale) galavu. idi nijamugAoka kotta paMthAyE. pOtukUri kASIpati avadhAnulu sAraMgadharIyamu anE tryarthi kAvyamunu (pArvatIkaLyANamu, tArASaSAMkamu, sAraMgadharuni katha) 1933lO prachuriMchAru. iMdulO vIru aidu kaMdapadyamulanu shashThyaMtamulugA vrAsinAru. kAni gaDachina SatAbdamulO mahAkavigA khyAti gaDiMchina SrIrAmAyaNakalpavRksha rachayita viSvanAtha satyanArAyaNa shashThyaMtamulanu tana graMthamulO eMdukO vrAyalEdu.
I vyAsAnni mugiMchEmuMdu konni prasiddha kavula shashThyaMtamulanu ichchi mugistAnu-
vraja gajagamanA lOluna,
kajagara vara jaThara vAraNAbhIlunakun,
sujanaika kRpALunakun,
gujanaviphAlunaku, madanagOpAlunakun
– kaMkaMTi pAparAju, uttararAmAyaNamu (pIThika, 51)
(vrajayuvatulayaM dAsaktigalavAniki, koMDachiluva kaDupulO EnuguvaMTivAniki, maMchivAripai daya jUpuvAniki, dushTulanu tuniminavAniki, madanagOpAluniki)
aviraLa vitaraNA vidyA
nava rAdhEyunaku, sajjana vidhEyunakun,
gavitAstrI lOlunakun,
khaviTaMka naTadyaSObdhi kallOlunakun
– allasAni peddana, manucharitra (pIThika, 45)
(dAnamulO maroka karNuniki, budhajanavidhEyuniki, kavitAkanyakayaM dAsaktigalavAniki, AkASapuTaMchulalO kIrti samudrapuTalalugalavAniki)
mAchAMbA naMdanunaku,
vAchAgOchara vivEka vaiyAtyunakun,
vAchAla vibudha gaMgA
vIchI gaMbhIra vAkya vinyAsunakun
– SrInAthuDu, haravilAsamu (pIThika, 33)
(mAchAMba kumAruniki, goppa vAgvivEkamugala vAniki, vAchAlura gaMgAvIchikalaku gaMbhIramugA pratyuttaramu nosagu rachanASIliki)
navanIta mRdula hRdayuna,
kavanItala bhAgyadEvatAbhyudayunakun,
bhuvanAdara bhavanAdara
kavanAdara satkaviprakara sadayunakun
– maMDapAka pArvatISvarakavi, SrIkRshNAbhyudayamu (shashThyaMtamu 4)
(vennavAMTi mettani hRdayamugalavAniki, bhUmiyokka saMpadanu abhivRddhi jEyuvAniki, iMTA bayaTa mannana poMdinavAniki, kavitvamunu AdariMchi maMchi kavulaku daya jUpuvAniki)
magaTimi kaMbamuna nilichi
jagajeTTana kanakakasipu@M jaMpi buDutanin
daga@M jadalu kApurusu le-
nnaga@M brOchina vElpugoMDa narasiMganikin
– naLlaMtighal chakravartula lakshmInRsiMhAchAryulu, achchatenugu kubjAkRshNavilAsamu (1.56)
(goppa SauryamutO jagajjeTTigA staMbhamuna nilichi hiraNyakaSipuni chaMpi kutsitulu nalugagA chinnavADaina prahlAduni brOchina narasiMhasvAmiki)
mardita kALiyaphaNiki@M, ga-
pardabhRdaja biMbitAchCha padanakha ghRNikin,
dOrdaMDa SAr~mgakiNi, kagha
kardama dinamaNiki, danuja karivara sRNikin
– SrIkRshNadEvarAyalu, AmuktamAlyada (pIThika, 47)
(kALiyuDanE nAgAnni mardiMchinavAniki, SivunichE, brahmachE vaMdiMchabaDinavAniki, bhujamulapai SAr~mgamunu mOyuTachE kaligina mudra gala vAniki, pApapaMkilamunu eMDajEsE sUryuniki, rAkshasa gajamulaku aMkuSamuvaMTi vAniki)
vEMkaTagiri nAyakunaku@M,
baMkajabhavajanakunakunu, baramAtmunakun,
SaMkaravaramitrunaku@M, ga-
laMkavirahitunaku, mOkshalakshmIpatikin
– tarigoMDa vEMkamAMba, SrIvEMkaTAchalamAhAtmyamu (1.36)
(vEMkaTAchalapatiki, brahma taMDriki, paramAtmuniki, Sivuni mitruniki, akaLaMkuniki, mOkshalakshmi oDayaniki)
mugiMpu
OnamAlaku, kESavanAmamulaku, ashTOttaraSatanAmamulaku, sahasranAmamulaku anukaraNagA prAraMbhamaina shashThyaMtarachanA paddhati sumAru enimidi SatAbdAlu avichChinnamugA kAvyamulalO konasAgiMdi. iravaiyyava SatAbdamulO AraMbhamaina nava kavita anE penugAlilO ennO paddhatulu koTTukoni pOyAyi. aMdulO shashThyaMtAlu kUDa okaTi. ippuDu dInini chamatkAramukorakai eppUDainA evarainA rAstAru, aMtE. marugupaDina prAchIna telugu sAhityapu sauMdarya khanulalO shashThyaMtamu okaTi.
graMthasUchi

achchatenugu kubjAkRshNavilAsamu – naLlaMtighal chakravartula lakshmInRsiMhAchAryulu, 1932.
AMdhrabhAshAbhUshaNamu – mUlaghaTika kEtanakavi, vAviLla rAmasvami SAstrulu aMD sans, madarAsu, 1949.
AMdhramahAbhAratamu – virATOdyOga parvamulu – tikkana sOmayAji, vAviLla rAmasvami SAstrulu aMD sans, madarAsu, 1915.
AMdhramahAbhAratamu – saMpuTamu 1 – AdisabhAparvamulu – nannayabhaTTu, usmAniyA viSvavidyAlaya mudraNAlayamu, haidarAbAdu, 1968.
uttararAmAyaNamu – kaMkaMTi pAparAju, sI. vI. kRshNA buk DipO, madarAsu, 1957.
karNATakabhAshAbhUshaNaM mattu AMdhrabhAshAbhUshaNamu – oMdu taulanika adhyayana – Ti . SaMbhuliMgappa, chitradurga prakASana, chitradurga, 1999.
kavijanASrayamu – vEmulavADa bhImakavi, parishkarta jayaMti rAmayya paMtulu – AMdhrasAhitya parishattu, kAkinADa, 1932.
kumArasaMbhavamu – nannechODa mahAkavi, vyAkhyAta jonnalagaDda mRtyuMjaya rAvu – telugu viSvavidyAlayamu, haidarAbAdu, 1994.
chaturthIvibhakti saMskRtamulO – jejjAla kRshNa mOhana rAvu –
ChaMdassu guMpulO vyAsamu
rachchabaMDa guMpulO vyAsamu
chaturthIvibhakti telugulO – jejjAla kRshNa mOhana rAvu –
ChaMdassu guMpulO vyAsamu
rachchabaMDa guMpulO vyAsamu
telaMgAnA SAsanamulu, saMpuTamu 1 – lakshmaNarAya pariSOdhaka maMDali, haidarAbAdu, 1935.
daSakumAracharitramu – kEtanakavi, vAviLla rAmasvami SAstrulu aMD sans, madarAsu, 1925.
dASarathIvilAsamu – krottapalli lachchayya
nAradIyapurANamu – allADu narasiMhakavi, AMdhrapradES gavarnameMT OriyeMTal mAnyuskripTs aMD reserchi insTiTyUT, haidarAbAdu, 1976.
nirvachanOttararAmAyaNamu – tikkana sOmayAji, vAviLla rAmasvAmi SAstrulu aMD sans, madarAsu, 1916.
bAlavyAkaraNamu – chinnayasUri, vAviLla rAmasvami SAstrulu aMD sans, madarAsu.
bhuvanamOhinIvilAsamu – peMgalUri vEMkaTAdri, padmAvatI ArTs priMTars, nAgar karnUl, 1986.
manucharitra – allasAni peddana, vAviLla rAmasvami SAstrulu aMD sans, madarAsu, 1951.
yuddhamalluni bejavADa SAsanamu – jayaMti rAmayya paMtulu, sadAnaMdanilaya mudrAksharaSAla, madarAsu, 1917.
vibhaktula pErulu – jejjAla kRshNa mOhana rAvu –
ChaMdassu guMpulO vyAsamu
rachchabaMDa guMpulO vyAsamu
vishNuchittIyamu anu nAmAMtaramugala AmuktamAlyada – SrIkRshNadEvarAyalu, vAviLla rAmasvami SAstrulu aMD sans, madarAsu, 1914.
SrIkRshNAbhyudayamu – maMDapAka pArvatISvarakavi, ramAnilaya mudrAksharaSAla, nellUru, 1903.
SrImahAbhAgavatamu – saMpuTamu 1, AMdhrapradES sAhitya akADemI, haidarAbAdu, 1983.
SrIvEMkaTAchalamAhAtmyamu – ta~rigoMDa vEMkamAMba, vAviLla rAmasvAmi SAstrulu aMD sans, madarAsu, 1937.
shashThIvibhakti – jejjAla kRshNa mOhana rAvu – ChaMdassu guMpulO vyAsamu
rachchabaMDa guMpulO vyAsamu
haravilAsamu – SrInAthuDu, vAviLla rAmasvami SAstrulu aMD sans, madarAsu, 1931.
#A comparative grammar of the Dravidian or South-Indian family of languages – Robert Caldwell, Trubner and Co., London, 1875.
Historical Grammar of Telugu –# kOrADa mahAdEva SAstri, SrIvEMkaTESvarA yUnivarsiTI, tirupati, 1969.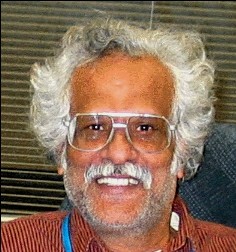 రచయిత jejjAla kRshNa mOhana rAvu గురించి: jananaM nellUru (1943).madarAsulO #SSLC# varaku (vidvatkavibhUshaNa vEdaM vEMkaTakRshNa Sarma telugu pAThAlu cheppAru).tirupatilO unnata vidyAbhyAsaM. #IISc#,beMguLUrulO #Crystallography# lO #Ph.D# paTTA;1980 dAkA madhurai kAmarAj viSvavidyAlayaMlO rIDar^gA vidyAbOdhana; tarvAta amerikAlO SAstraj~nunigA dIrghakAlaM pravAsa jIvitaM. ChaMdassu mIda vistAraMgA vyAsAlu rachiMchAru.pATalu padyAlu rASAru. anuvAdAlu chESAru.vIri subhAshitAla saMkalanaM: #Today's Beautiful Gem.# ChaMdaSSAstraMlO kRshi,pariSOdhanaku gAnu virOdhinAma (2009)saMvatsarapu braun puraskArAnni aMdukunnAru. # ... #pUrtigA #»